Cutting-edge technology to revolutionize your business processes
We integrate document management technology that is tailored to fit your business needs and designed to provide real solutions to real problems. Our document management software includes collaboration tools, document editing, cloud storage, and search capabilities. Outdated records management systems are too time consuming. Find the document you need with a couple of clicks of a mouse. Easily share information, communicate with colleagues and clients, and collaborate on important projects. Automate key office tasks to increase efficiency and accuracy. The document management system provides a framework for categorizing, storing, and retrieving digital files.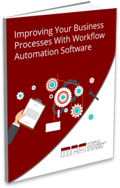 Learn to automate your business for maximum success.
"We could not be more pleased with this choice. The software fulfills all of our criteria and I believe the support is truly unmatched in the industry."
Andrea Danckzay‐Blum, Administration Manager, Airport Development Corp.
Streamline business tasks from one central location
Why do you need a document management system?
Once you experience the benefits of an electronic document management system, you'll hardly believe that you ever got by without an advanced filing system. It will significantly improve your business operations in several important ways:
Efficiency
Streamline the flow of information for tangible results in communication and productivity.
The vast majority of businesses remain tethered to their paper files and documents, spending valuable time and resources trying to duplicate, store, secure, and retrieve their most important documents. And when documents are lost, stolen, or misplaced, the loss of information and time delays can be even more costly. An electronic document management system is a much more stable and efficient way to organize information for easy classification, storage, and retrieval. Plus, our automation system will facilitate the automatic flow of communication, saving you from time-consuming tasks and giving you freedom to focus on more important projects.
Enhanced Communication
Avoid miscommunication and confusion with document sharing that facilitates easy communication and collaboration.
Outdated systems of document management can create confusion when more than one version of the same document exists. It's been updated and re-saved so many times that it's hard to keep track of which version is the most recent or whether it includes all of the necessary information. Our electronic document management system utilizes cloud storage, so you can easily keep track of the most recent version of a document as well as review and revert to a previous version. Document editing is a breeze. Nothing is ever lost!
Document Security
Protect sensitive information from getting lost or stolen.
A major disadvantage of outdated, paper-based systems is that they allow for very little document security. Papers that are stored in a filing cabinet are vulnerable because they can be so easily lost, stolen, or damaged, which could have significant financial and legal implications for a business. That's why document security has become such a major concern for both large and small businesses. However, very few of those businesses have a system in place that can truly project their most sensitive documents. An electronic document management system is an easy solution because you can easily assign different roles and levels of security to specific documents, thereby ensuring that only authorized employees will gain access. You can also audit a document's history to review changes as well as users who have accessed the file.
Improved Collaboration
Managing documents and working as a team has never been easier. Easily gather input on projects with collaboration tools.
An updated document management system would allow you to share a document with colleagues and work together in real-time to develop ideas and get work done collectively. A business that is tethered to a paper system will require in-person meetings and the distribution of multiple hard copies to team members. Similarly, electronic files can become cumbersome when multiple versions of the same document exist. However, our electronic document management technology allows you to work together in real-time on the same document, either in the office or from a remote location. This allows you to focus less on distributing and managing the flow of information and more on producing quality work.
More Freedom
Experience greater flexibility and productivity that comes with remote document access—even on your mobile device.
As business processes change, employees increasingly value the freedom and flexibility to work remotely. This allows them to waste less time on travel and to balance personal situations as they arise with their professional projects and deadlines. A cloud storage-based electronic document management system allows team members to work from almost anywhere while still being able to access and update important documents from a mobile device. Our software ensures continued security and access from any device.
Quick Access to Important Information
Retrieve the document you are looking for in one easy click.
Many businesses spend a lot of time making copies of documents and filing them away only to realize that they will have to spend even more time and energy to retrieve those same documents when they need them. That's because paper systems are difficult to control, especially as files are moved around and misplaced. An electronic document management system is more reliable because the files you need will never disappear. Each one is categorized and stored using a proven system that ensures quick and easy retrieval. Documents can be located in mere seconds, thanks to search capabilities.
How does the process work?
We guide you through the entire process of implementing a document management system that is right for your business needs. This includes the consultation and planning phase, integration, and follow-up support services.
Our process begins with a bit of inventory as we strive to understand what makes your company unique and what your goals are for the future, as well as the best way to organize documents for your individual needs. We then work alongside business owners, managers, and team members to develop a document management system that tailors to their specific needs. From there, we scan and create digital documents and help implement the new system and provide support on how to use it effectively.
Understanding Your Goals
Scoping
Installation
Configuration
Training
Ongoing Support & Monitoring
We ensure our digital solutions are operational and leveraged to their fullest potential. For on-site installation, we work with you and your IT team to seamlessly integrate the document management software with your existing system. For cloud-based clients, we create a digital environment based on your specifications and unique needs.
Once we understand your business goals, we can provide the strategies to help you achieve them. Consultation services include helping you update business processes to optimize efficiency, recommending product services, developing long-term objectives, identifying training needs, the best way to store documents, and more.
We ensure our digital solutions are fully operational. For onsite installation, we work with you and your IT to seamlessly integrate the document management software with your existing system. For cloud-based clients, we create a digital environment based on your specific and unique needs.
During the configuration stage, our team of experts implements the document management system that has been tailored to fit your business needs. It includes comprehensive design and testing of your applications, document types, search fields, workflows, and more.
We not only implement document management solutions to optimize your business operations, but we also provide comprehensive training for administrators, power users, internal trainers, and even end-users. Training can be in person or online and tailored for a large group, small group, or one-on-one instruction.
We provide ongoing support even after your new document management system is up and running. We are here to help with troubleshooting, upgrades, continuing training, system expansion, and more. You'll always have the support you need.
Why do companies choose us?
We provide a seamless transition to an upgraded document management system that will help businesses streamline their workflow and create synergy.
Experience
Since 1971, MES Hybrid Document systems has worked with hundreds of clients and digitized more than one billion images. Our expertise in document conversion, organizational systems, office automation, and regulatory compliance has made the daily operations of our clients significantly easier and more successful.
Peace of Mind
Because we manage every step of the planning and implementation of the document management system, you can continue to focus on core business operations of your company. We also provide training and support for you and your staff.
Flexibility
We are interested in designing a document management system that is right for you, with your unique challenges and goals in mind. We, therefore, offer a range of products and services that can be tailored to fit your budget as well as your office environment.
We offer a variety of document management products and services so that you can find something to meet your specific needs as well as your budget.
DocuWare
FileDirector
C3 File Share
What is DocuWare?
DocuWare is the software we use to create a comprehensive document management system that allows for the capture, organization, storage, and retrieval of any business document.
Is DocuWare Right for Me?
The DocuWare software can be adjusted to fit the size and scope of your business needs, from small-scale deployment in a particular department to comprehensive integration of your entire company. DocuWare can manage scanned images, electronic documents, e-forms, and much more.
In addition to document scanning and organization, DocuWare can be used to automate daily business processes, such as invoice approval, employee onboarding, expense reports, and more. DocuWare is compatible with many standard business applications, which allows for a seamless transition to an upgraded system that is easy to use and reliable.
How Is DocuWare Deployed?
DocuWare document management software is available in an on-location and a cloud-based (On-Demand/SaaS) model.
Key Features
DocuWare's comprehensive, web-based user interface allows for instant integration, without the hassle of installing and updating software on different computers.
Our mobile application allows you and your team to access and update documents from a remote location, using any device.
Our system helps you transition to a paperless office that is organized and efficient.
The DocuWare software integrates seamlessly with Microsoft Office applications, SharePoint solutions, and more.
The software and mobile functionality allow you to scan, upload, and manage a document from virtually any device (document scanners, multi-function scanners, etc.)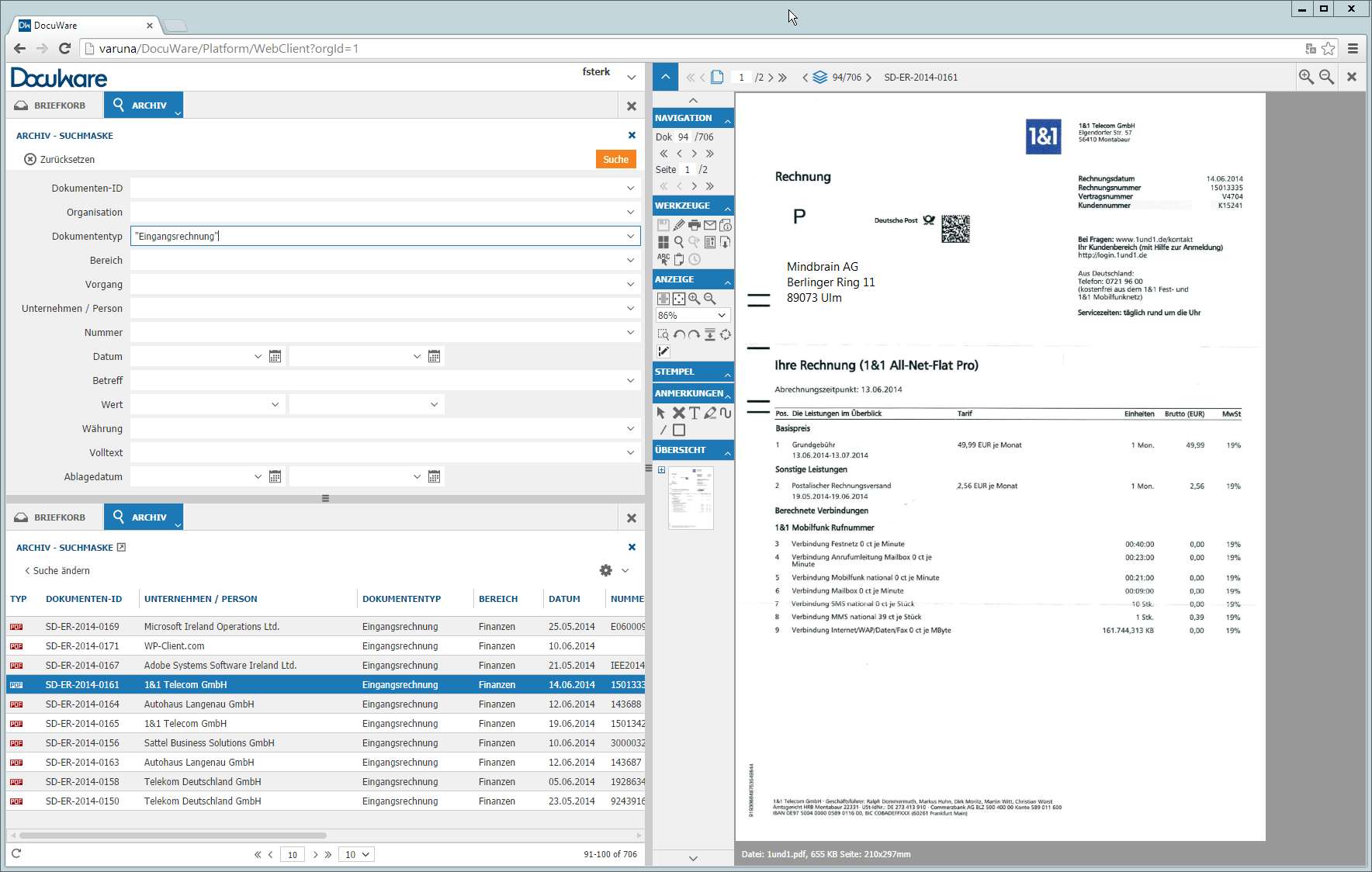 FileDirector
FileDirector is the perfect solution to help you capture, store, and organize your documents. You can also automate your critical business processes.
FileDirector Advantages
FileDirector is incredibly versatile, which means it will work for you no matter how many or what types of documents you need to manage.
FileDirector's workflow module allows you to automate important business processes related to invoices, employee onboarding, expense reports, and more. FileDirector is compatible with most common business applications, which makes it easy to organize your documents and manage information from one central location.
How FileDirector Works
The FileDirector management software is implemented onsite with a client-server application.
Capabilities:
Consolidate your business tasks from one central location with FileDirector's user interface
Access documents from anywhere using any device with mobile support
Manage any type of document
Easily integrate FileDirector with other Microsoft Office applications, Sharepoint Solutions, and more
Scan from virtually any device
Scan from virtually any device
Get A FileDirector Software Quote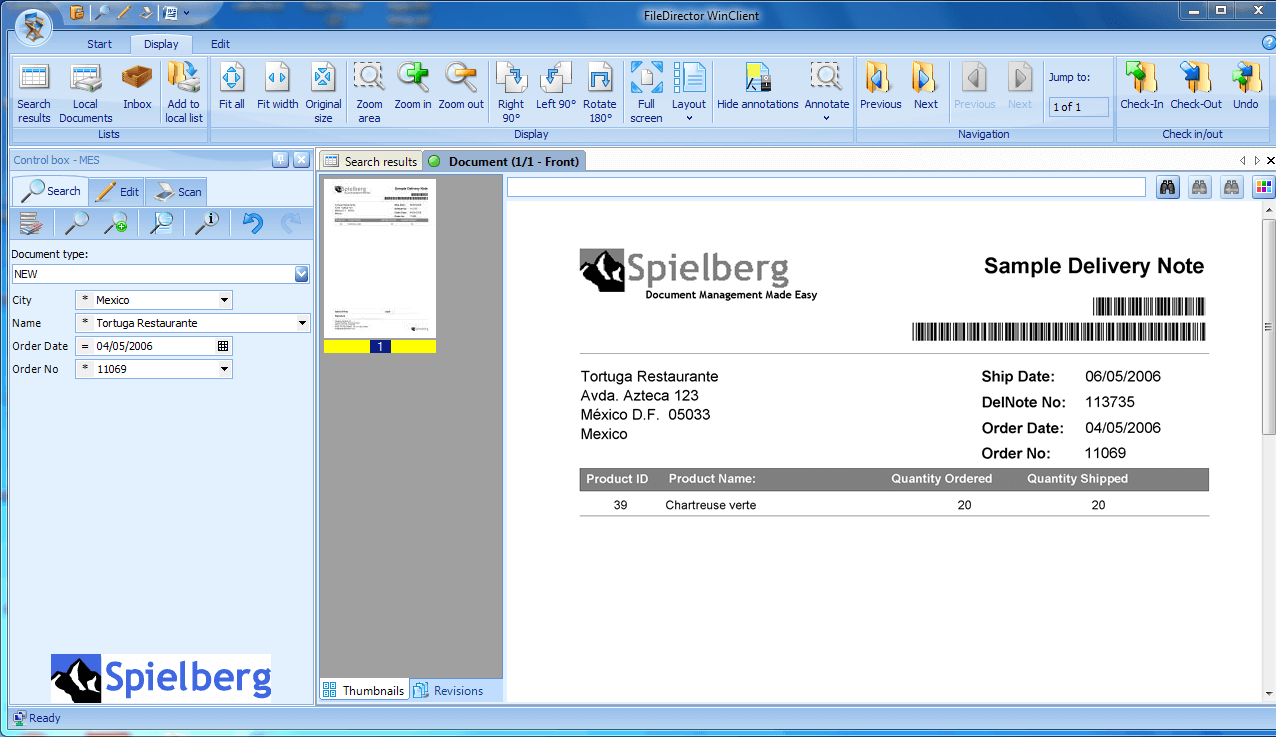 C3 File Share
C3 File Share is a secure, cloud-based platform that allows you to effortlessly sync documents.
Advantages
C3 File Share allows you to automatically sync, access, and share important documents from any device, anywhere. This solution gives you full access and control over your files while offering security, accountability, and collaborative capabilities. It also tracks document revisions so you can always review and restore previous versions.
How C3 File Share Works
C3 File Share is a cloud-based software.
Key Features
Document security through our SSAE-16-certified, Canadian data center
Mobile support that gives you convenient access to documents from anywhere, using any device
Active directory integration that allows you to control document access and manage security
Quick and easy communication through the built-in messaging service