"Working with MESHDS was a good experience with low stress involved. With so many options to meet our needs they put my mind at ease right away."
Liam Artt, Manager of Information Technology, Halton Children's Aid Society
Spend your time where it matters
Our document imaging and management solutions allow pension administrators to do more with less by replacing costly, error-prone paper processes with automated document management and workflow.
Contact Us
What are your business challenges?
Does your business currently face the following processing challenges?
Manual handling of member documentation
Paper-based routing of documents is time consuming which delays customer service
The ability to view complete member history and identify required updates or missing documents
Collection of information is being double or triple keyed
Forms/Applications lost in the "document shuffle"
If so, we're here to help. We provide document scanning and management solutions that help businesses:
Increase member satisfaction by decreasing claim times, updates, etc.
Eliminate duplicated data entry with secure online forms to update member information and feed your systems in real time
Replace costly, error-prone paper processes with automated document routing & workflow
Our remote capture and indexing scanning services reduce labor costs and feed business systems quickly
Manage peaks and valleys without hiring additional staff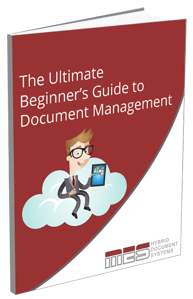 Free Ebook: The Ultimate Beginner's Guide to Document Management
Find out how your business can save time and money with proper document management
what to expect
Working with us
Improved access to paper and electronic files
Increased level of safety and security for clients
Better organization of important documents
Cost savings, including improved case worker efficiencies
Emergency access to files during scanning process
Why do companies choose us?
Having the right information available at the right time is the key to success. We bring the power of your information to your fingertips.