"MESHDS built a software solution around our organization – they adapted to us rather than expecting us to adjust to them."
Nicolas Bye, President, Amalgamated Transit Union Local 1572
Customized Solutions
Your record management needs are not the same as any other organization. That is why MES Hybrid Document Systems has industry experts with technical knowledge that will guide you throughout your record management software experience. Your needs will be better met because members' requests and concerns drive the innovations to our record management system. Our record management solutions and document scanning services go beyond off the shelf systems to include document management, workflow document management, business process management, integration and more.
Contact Us
What are your business challenges?
Does your organization currently face the following record management challenges?
Managing member documentation
Timely access to information to make informed decisions
The ability to view complete member history and identify required updates or missing documents
Timely response to member inquiries
Lack of office/storage space
If so, we can help. We provide record management solutions that help member-based organizations such as unions, regulatory associations and benefit providers:
Automate approval/review document routing
Automate record retention and destruction schedules
Provide members with requested information in a timely fashion
Make more accurate decisions with access to all the related information
Offer secure, self-service access to documents and files
Manage member records of all types, including: applications, disputes, correspondence, grievances, actions, rulings, etc.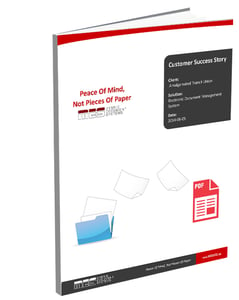 Case Study: Amalgamated Transit Union Local 1572
Find out how this transit union was able to save $7000 in annual labour costs with a digital DMS
what to expect
Working with us
Improved access to paper and electronic files
Increased level of safety and security for clients
Better organization of important documents
Cost savings, including improved case worker efficiencies
Emergency access to files during scanning process
Why do companies choose us?
Having the right information available at the right time is the key to success. We bring the power of your information to your fingertips.