Document solutions customized to fit your business needs
MES Hybrid Document systems specialize in document scanning that will make it simple for you to store, organize, update, track, and retrieve the important documents you need. With a full range of scanning services, we can help you streamline your business operation and enhance your reputation in the industry.
FREE EBOOK
Why a True Cloud Solution Will Improve Your Productivity.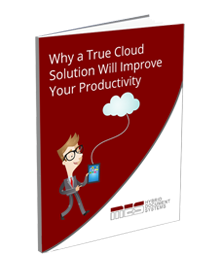 "Searching and working with documents is much easier so the overall process has been sped up for our staff."
Sasha P, Apollo Health & Beauty Care
As a leader in document management solutions since 1971, we have experience working with clients from a wide range of industries.
Pension Funds
We've worked with companies like the Ontario Pension Board, National Hockey League Pension Society, and the Toronto Transit Commission Pension Department to help convert from a paper-based system to a digital system that is easy to use while enhancing communication, reliability, and efficiency.
Healthcare
The healthcare organizations that we work with are often most concerned with information privacy and document security. We've worked with organizations like the Orillia Soldiers' Memorial Hospital to provide confidential scanning of their most sensitive files and to create a document management system that is secure while also being easy to access by authorized personnel.
From recruiting to procurement, businesses using records management software in tandem with their administrative and finance software systems are able to process more work with less resources. Our records management solutions place documents at your staff's fingertips.
Why do companies choose us?
We provide a seamless transition to an upgraded document management system that will help businesses streamline their workflow and create synergy.